Events
Worcester WinterFest at Mercantile Center featuring the Stanley Cup
®
Saturday, March 9, 2019 | 6:00 PM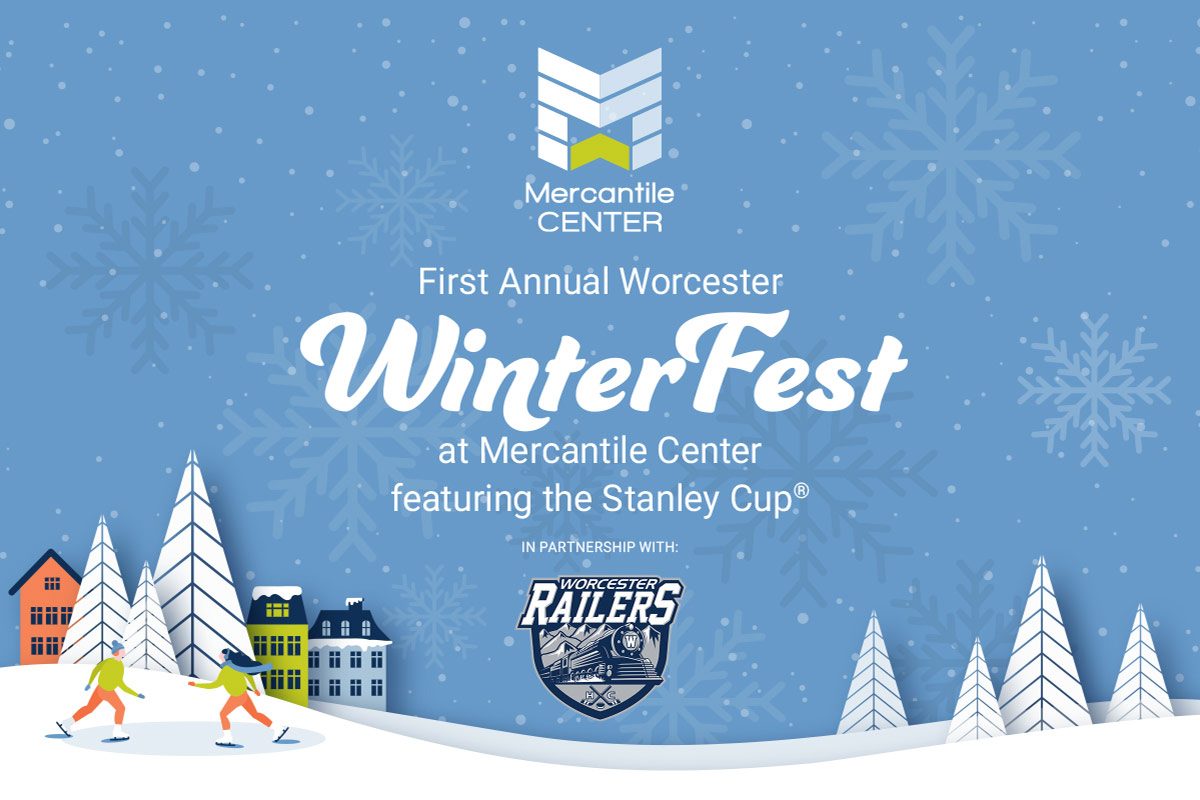 Join us for the First Annual Worcester WinterFest at Mercantile Center featuring the Stanley Cup®! Come enjoy ice sculptures, live music, children's games,face painting, food trucks, a beer garden and more! See the Stanley Cup® from 4:30 PM – 5:15 PM. Featuring live music by Fever: The members of Fever are all top quality professionals with extensive experience in the music and entertainment industry. The players in the band had all met and played together in other groups for a good part of the last decade, and Fever officially formed in 2012. Fire Performances by Sasha the Fire Gypsy: Sasha is an incredible, accomplished performer who combines performance, dance, choreography, theatrics, contortion, and acrobatics to bring incredible, mind blowing, and versatile fire performances to the highest level of amazement! Food and Drink: Featuring a full roastery and coffeehouse-café, Fuel America is located at the corner of Front and Mercantile Streets in downtown Worcester. As a partner of WinterFest, Fuel will be serving a few sandwich options, chips, cookies and soft drinks from the Café and Beer Garden at WinterFest! Travelin' Bones food truck will feature slow smoked barbecue and offers traditional barbecue sides like mac & cheese and baked beans. Sabor Latino is a Cuban/Latin fusion truck featuring traditional sandwiches and empanadas. WinterFest is FREE and open to the public. After WinterFest, the Stanley Cup® will appear at the Worcester Railers HC gameon March 9 presented by Mercantile Center. Railers fans can take their picture withthe Stanley Cup from 6:00 PM – 8:30 PM in the DCU Center Concourse where theRailers will host the Norfolk Admirals at 7:05 PM. Individual tickets to the Railersgame start as low as $15 by calling 508-365-1750 or visit RailersHC.com.
| | |
| --- | --- |
| DJ Set | 12:00 noon – 12:30 PM |
| Fire Performances | 12:00 noon – 1:00 PM (three, 10–minute sets per hour) |
| Fever | 12:30 – 2:00 PM |
| DJ Set | 2:00 – 3:00 PM |
| Fire Performances | 2:00 – 3:00 PM (three, 10–minute sets per hour) |
| Fever | 3:00 – 4:30 PM |
| DJ Set | 4:30 – 6:00 PM |
Parking is available at Mercantile Center Garage, 201 Commercial Street (adjacent to the Plaza). For more information, please email Austin Doering at adoering@conventures.com or call 617-204-4273.