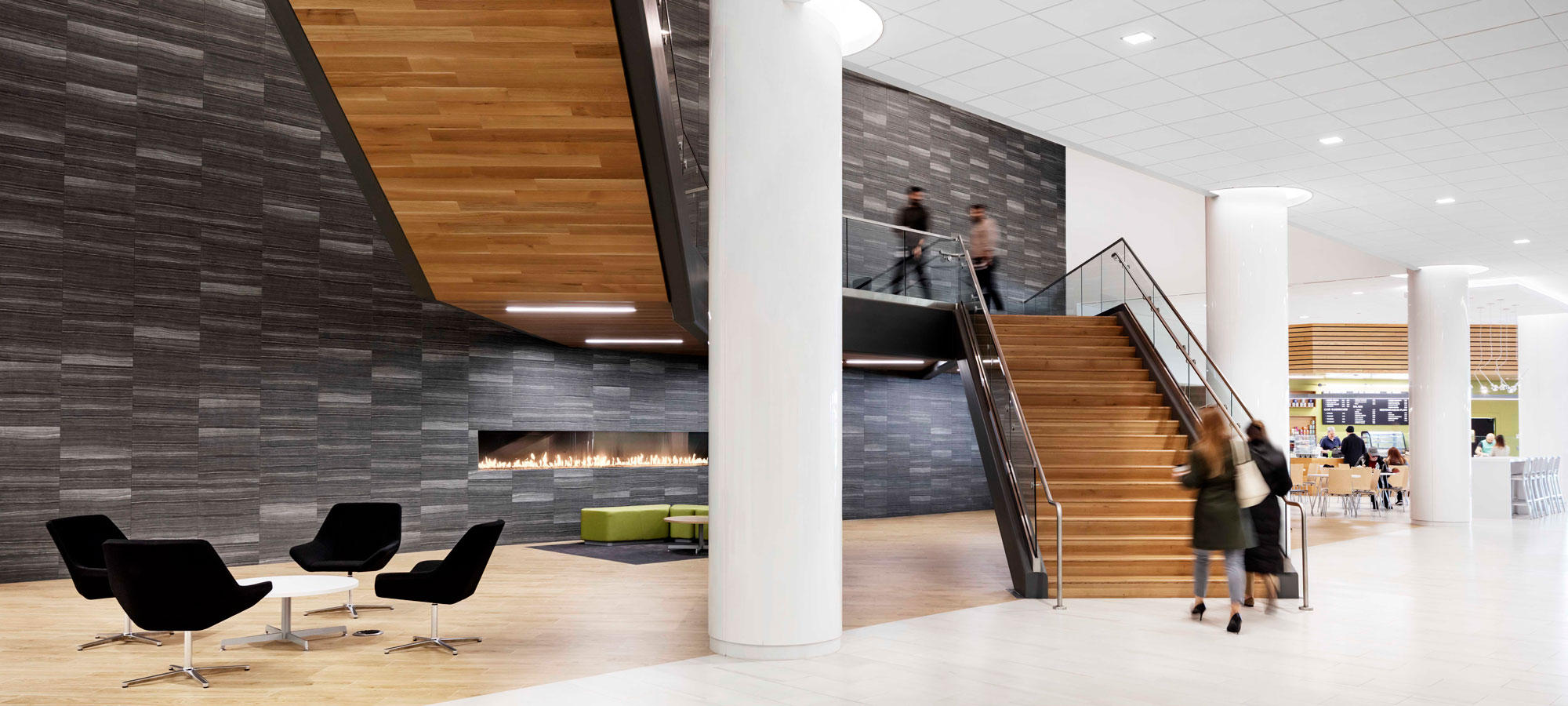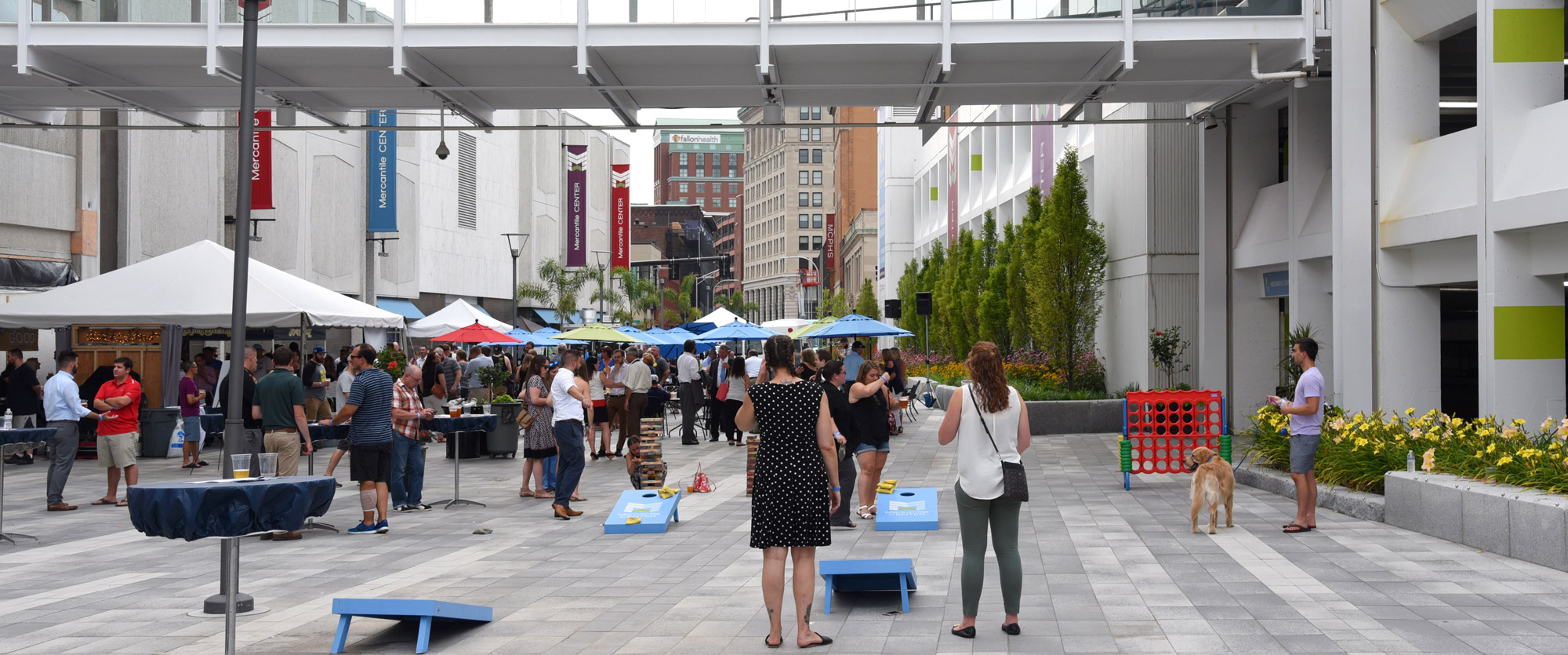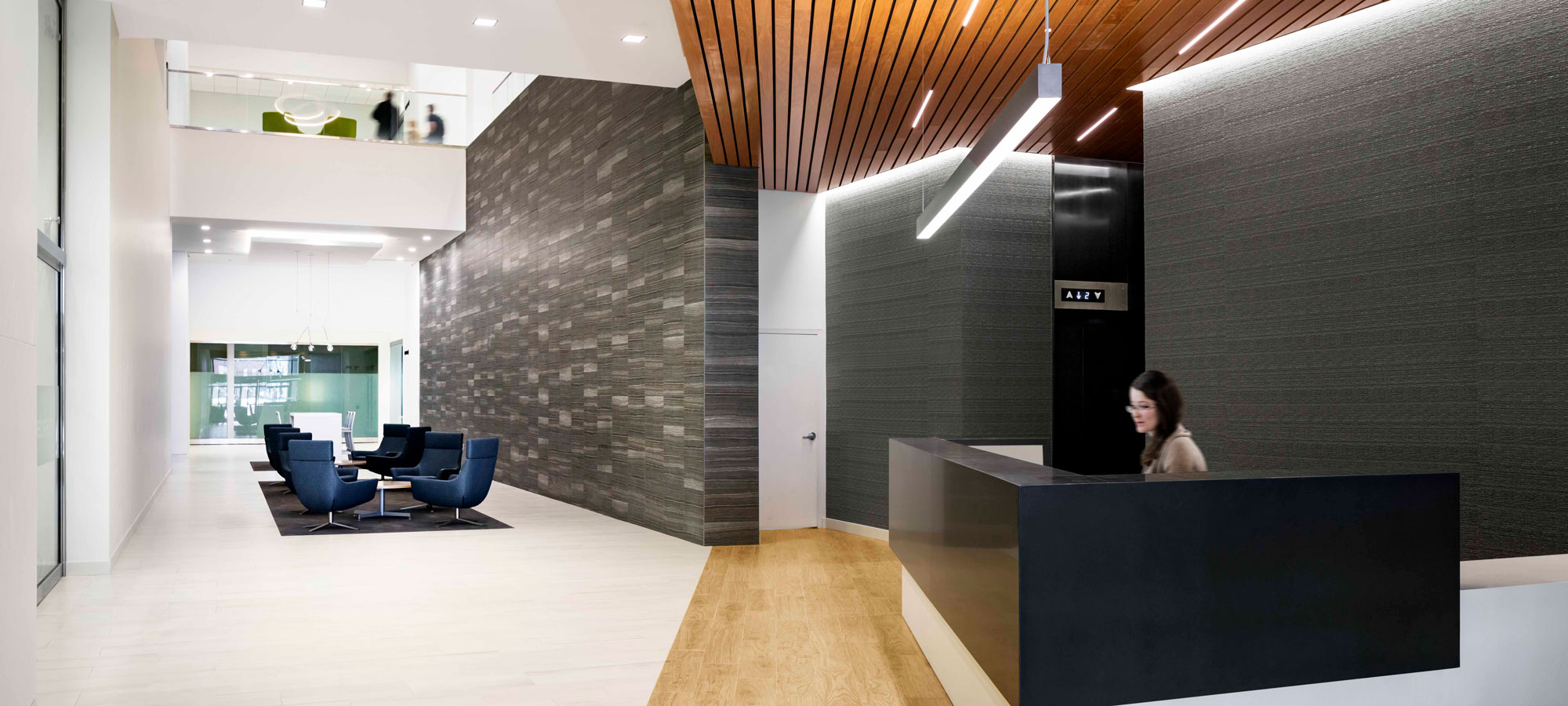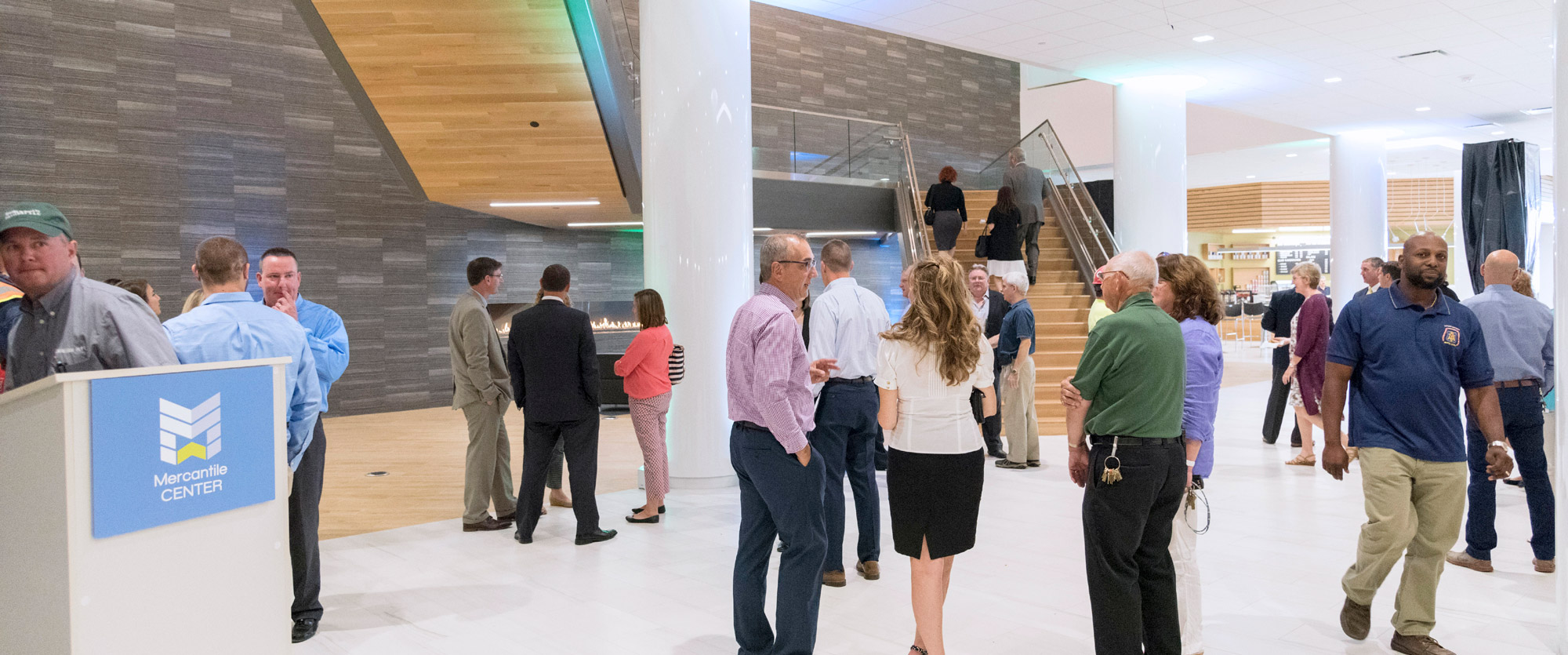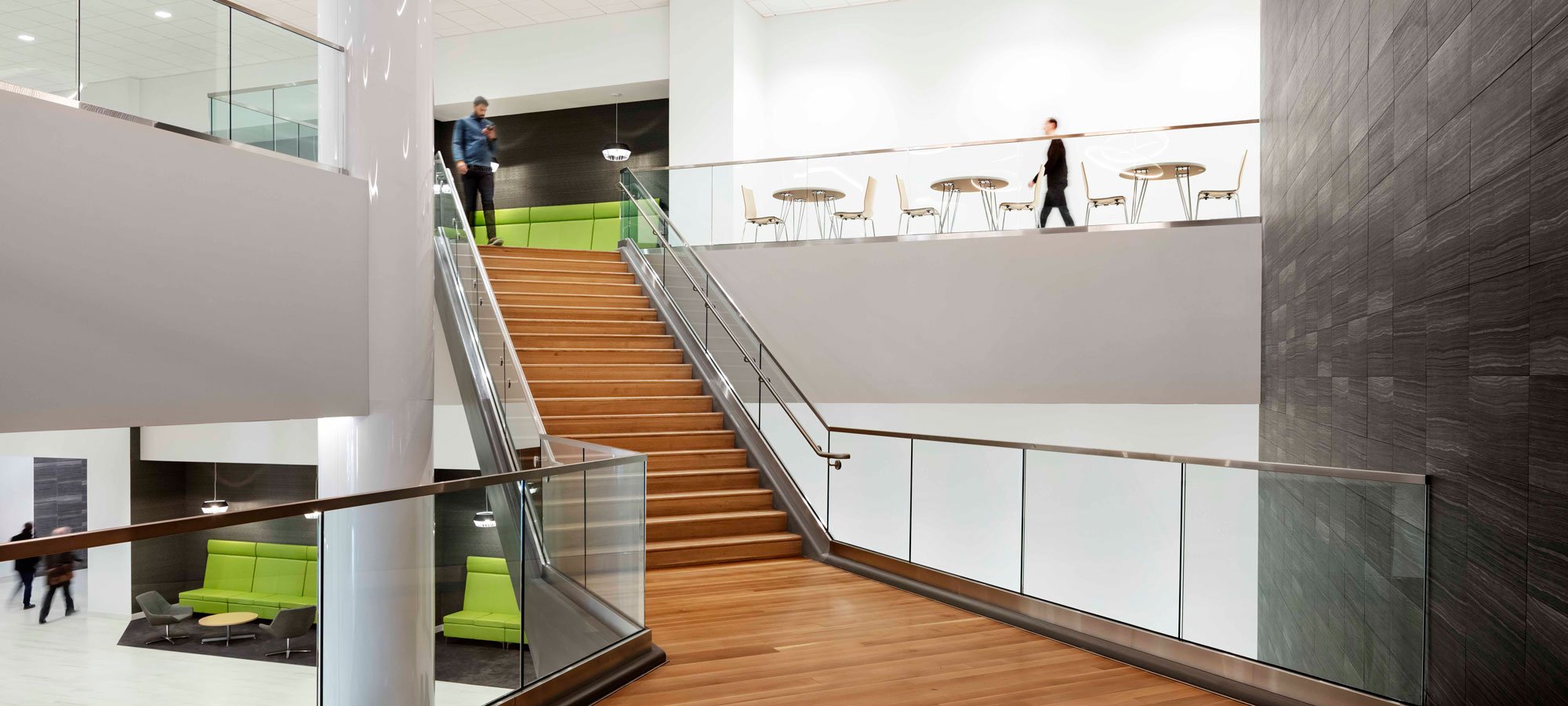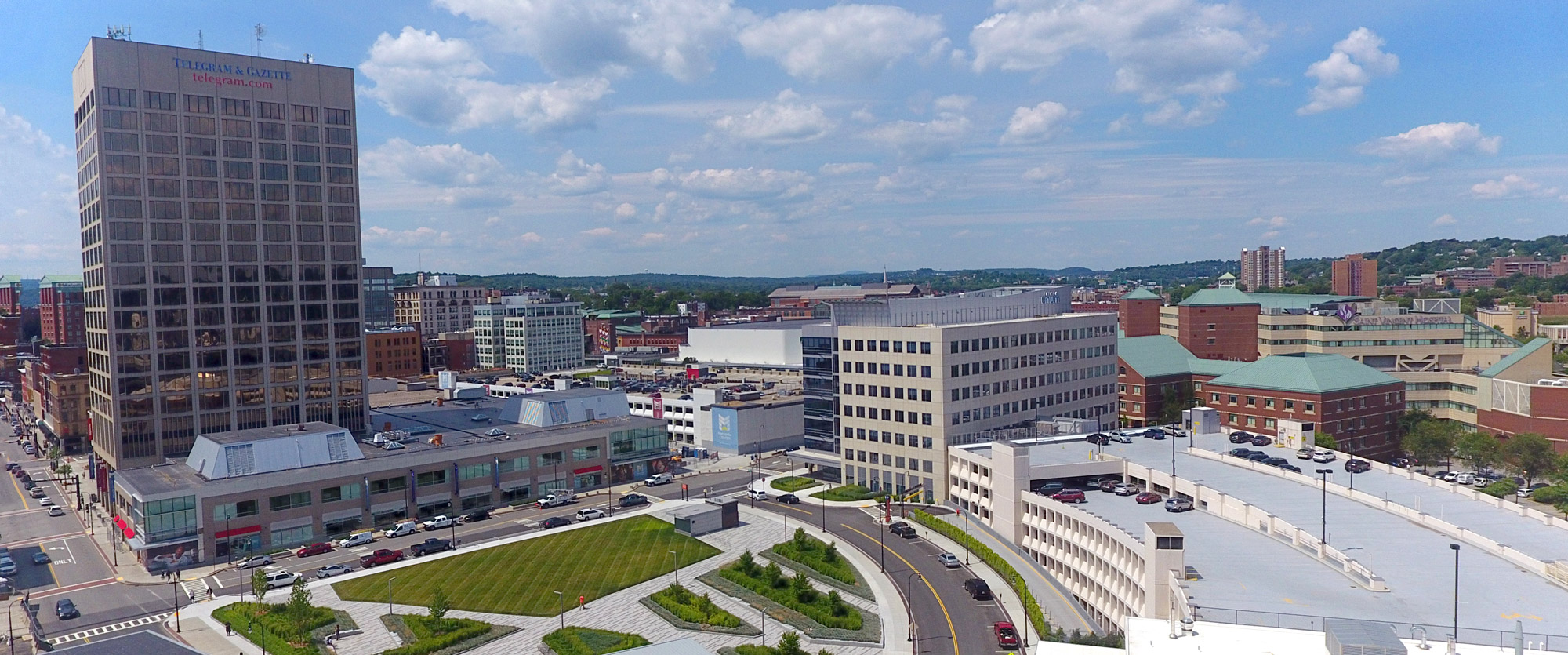 Mercantile Center is the premier mixed-use
property in downtown Worcester.
---
Mercantile Center is comprised of two best-in-class office towers at 100 and 120 Front Street containing 646,400 square feet of office and retail space, and a 1,647 space structured parking garage (the "Property").
| Property | Size | Floors | Type |
| --- | --- | --- | --- |
| 100 Front Street | 248,400 RSF | 21 | Office |
|   | 210,900 RSF | 2 | Mixed-Use |
| 120 Front Street | 174,600 RSF | 9 | Office |
| 2 Mercantile | 12,500 RSF | 2 | Mixed-Use |
| Total Office & Mixed‑Use | 646,400 RSF | | |
| Mercantile Center Garage | 1,647 Spaces | 5 | Parking Garage |
The Property is owned and operated by a venture between Franklin Realty Advisors and Washington Capital Management. The owners have:
Fully renovated and leased 150,000 SF of space, since acquiring the property
Included in the above is 92,300 square feet of space leased to UMass Memorial Health Care
Completed building façade improvements and entirely renovated the main lobbies of both buildings to a level yet unseen in Worcester
Made over $5 million in capital repairs to Mercantile Center Garage
Mercantile Center is part of City Square, a $565 million multi-phased project in the heart of downtown Worcester that represents one of the largest public-private development projects in Massachusetts outside of the Boston Area.
City Square includes:
Unum Group's 214,000 SF LEED Silver office building
Saint Vincent's Hospital's 66,000 SF cancer center
DCU Center's expansion and renovation
Quinsigamond Community College's downtown campus
More than $25 million in site infrastructure invested by the current developer, the City of Worcester and the Commonwealth of Massachusetts
AC Hotel by Marriott with 170 stylish guest rooms, featuring 110 Grill restaurant
145 Front at City Square apartments with 380 new luxury units
Recently completed massive redevelopment project, and adjacent to Mercantile Center:
A 170 room AC Hotels by Marriott (1)
A 550 space underground parking garage funded and constructed by the city (2)
A 380 unit residential development with 479 parking spaces (3)
Massachusetts College of Pharmacy and Health Sciences' ongoing expansion of its downtown campus (4)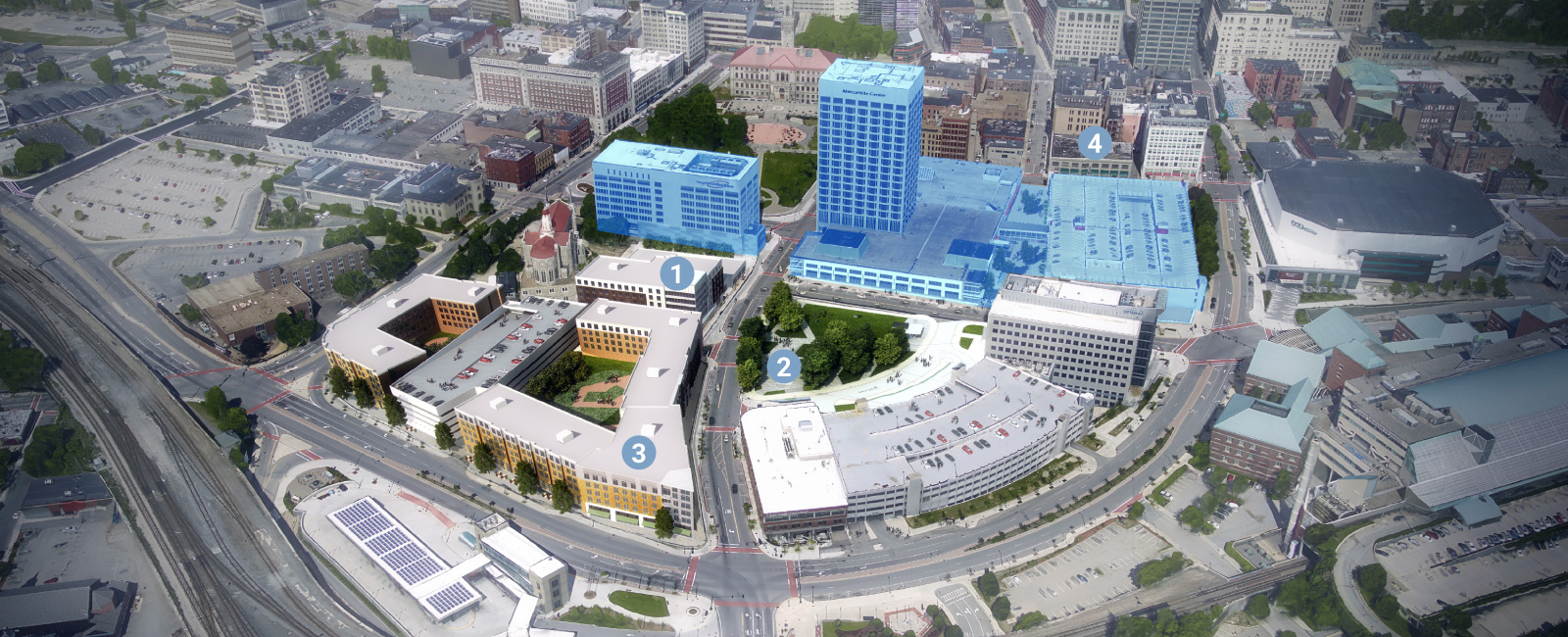 ---
Washington Capital Management, Inc.
260 Franklin Street, Suite 1900
Boston, MA 02110
wcmadvisors.com
Washington Capital Management, Inc. entered into a merger with Great Point Investors, LLC. in 2017. Washington Capital Management, Inc. (WCM) is an employee owned investment advisory firm founded in 1977.
WCM headquarters are located in Seattle, Washington, with branch offices in Portland, Spokane, Anchorage, Southern California, Northern California and Boston.
Currently, WCM invests approximately $5.3 billion in assets in pooled or separate accounts for over 120 primarily institutional clients. WCM also manages separate balanced portfolios for a number of qualified individuals, endowments, and foundations.
Its client for the Mercantile Center transaction is the combined pension and annuity funds of the New England Carpenters. Washington Capital Management has managed this account since 1991 with about $300 million of assets under ownership today.

---
Franklin Realty Advisors LLC
36 Washington Street, Suite 390
Wellesley Hills, MA 02481
franklinra.com
Franklin Realty Advisors LLC is a regional real estate development and advisory firm headquartered in Wellesley, Massachusetts with specific expertise in public/private partnerships and historic preservation projects throughout the northeast region of the United States.
The firm's activities have included a broad range of real estate projects including:
Office Buildings
Hotel and Conference Facilities
Residential Buildings and Subdivisions
Industrial and Business Parks
Retail Centers
Mixed-Use Entertainment Projects
Parking Garages
Over the past 25 years, the firm and its affiliates have developed, acquired and/or managed more than $1 billion of real estate projects throughout the United States. The firm's partner and client list includes Fortune 100 corporations, financial institutions, pension advisors, investment banking firms, governmental entities, and investment partnerships. As a result of working with this diverse array of partners and clients, the firm is capable of meeting the most demanding standards of service and accountability.
Franklin Realty has acquired, developed, operated and sold over $100 million worth of commercial real estate in Worcester over the last 30 years, including the development of the current 55,000 SF Reliant Medical Clinic on Gold Star Boulevard, Chestnut Place, a 222,000 SF office complex, 300 and 385 Grove Street, two medical office buildings and Worcester Business Center, a 280,000 SF suburban office building that was redeveloped and leased over the last five years.