View the full story at livability.com
By Rebecca Treon
Photos: Nathan Lambrecht
Worcester offers big-city opportunities, small-city charm and entertainment options for people of all ages.
Bored and looking for something fun to do? You don't have to travel far because Worcester holds its own with entertainment options aplenty. In addition, there are myriad things to do in downtown Worcester, no matter what time of year.
Whether it's dining, shopping, performing arts — you name it — Worcester has it, with more exciting businesses opening all the time. In addition, Worcester has created an "18-hour downtown," a place where people can work by day and be entertained by night.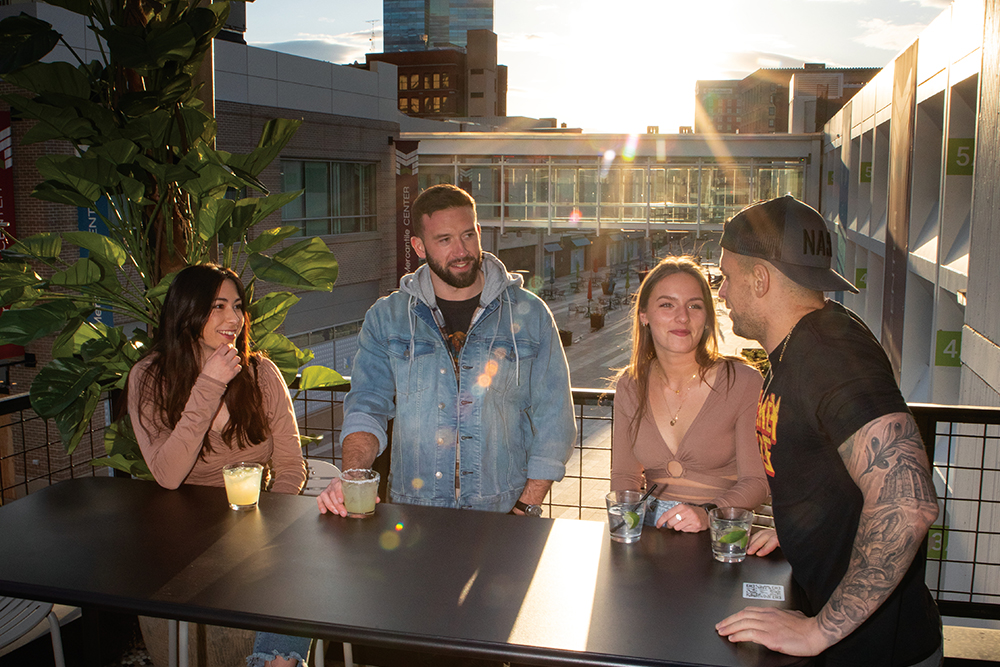 Meet Me at The Mercantile
Worcester's newest dining and entertainment hub is like nothing the city has seen before — it's akin to something you'd find in a metropolis like New York or Boston and is already becoming a local landmark mere months after opening.
The Mercantile is a 13,000-square-foot, 500-seat restaurant that features two stories — the upper level with a rooftop deck overlooking downtown Worcester — and two full bars. Its garage-door-style windows open to give diners an outdoor feel. Operators plan to add live entertainment on the rooftop in the future. Right now, the space can also be reserved for private events.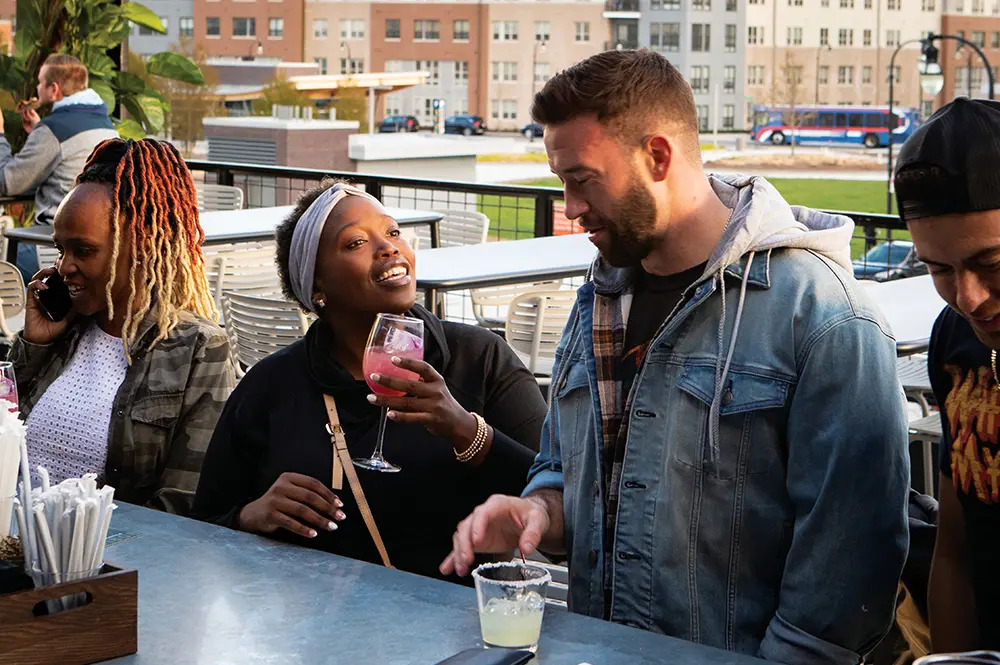 Owned by Broadway Hospitality Group, which is behind brands like Tavern in the Square and several other stand-alone restaurants, The Mercantile is the company's most ambitious project to date.
The menu is centered around approachable American comfort food with a global influence — think shareable plates like spinach artichoke dip to a selection of white or red pizzas, hearty sandwiches and their signature burger. The brunch menu features many of the same favorites with the addition of breakfast classics like eggs Benedict, waffles, crepes, and French toast, plus a slew of a.m. cocktails. Naturally, with two bars, drinks are a focus at The Mercantile. It offers quaffable faves like shareable margs (served as an 80-ounce tower, it's Instagram-ready) and sangria, craft cocktails, global wines by the glass and bottle, and a wide selection of regionally brewed beers (plus a couple of ciders).